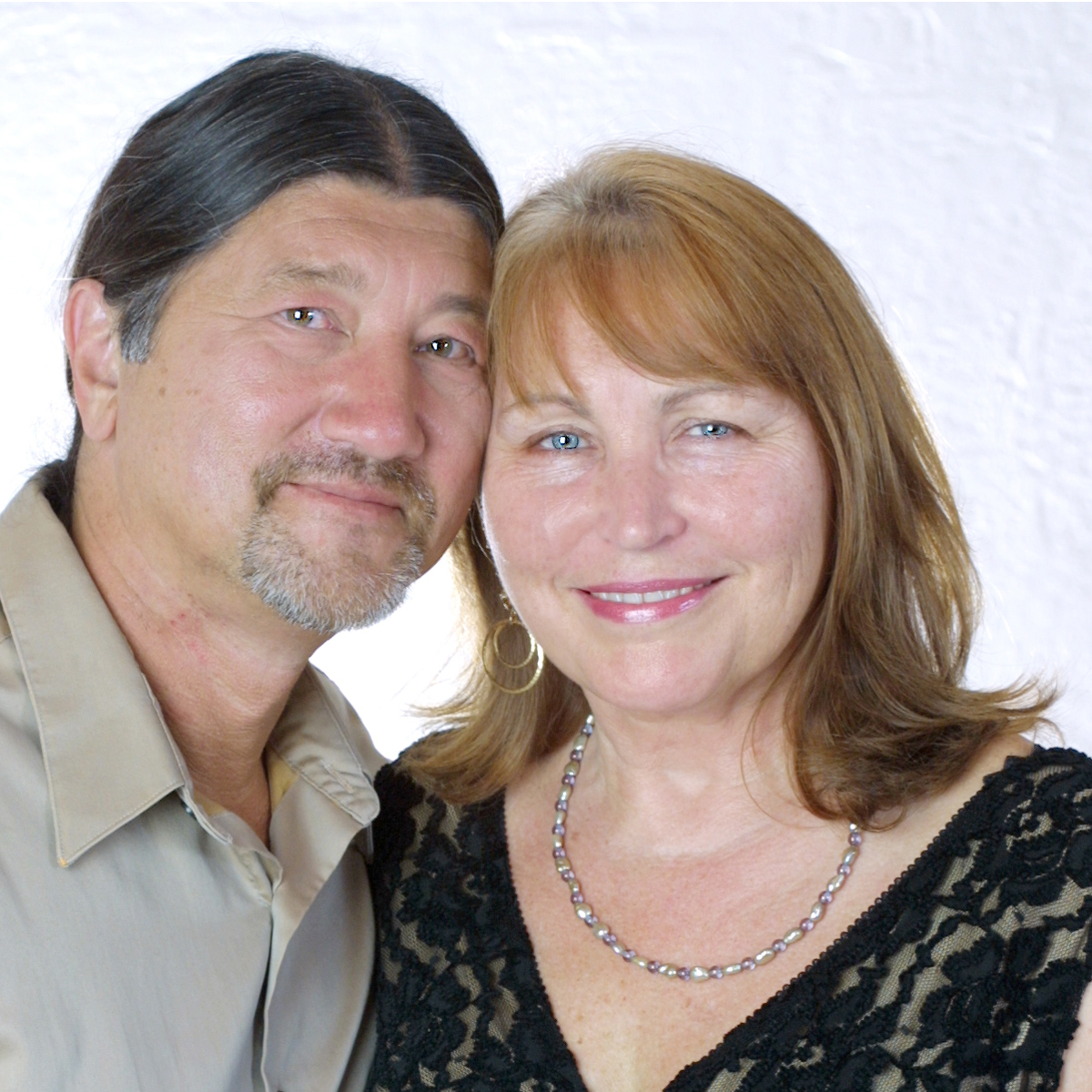 Ann Whittington
Singer/songwriter Ann Whittington was born in Liverpool, England to an Irish mother and a father from the hills of West Virginia, her early influences were Irish folk and country music. Then she stumbled into the jazz realms and for awhile performed with her band Caravan. "The fact that I stumbled into the jazz realms is not that far-fetched, I recognized in the jazz singer an archetype of the story teller, and this resonated with me but now I'm back to my musical roots; weaving it all together, telling my own stories and creating emotional, musical landscapes."
Phil Smith
Multi Instrumentalist Phil Smith was born in Thailand his musical interests began early and as a young man Phil toured with among others, Bill Haley and His Comets, Martha Reeves (minus the Vandellas) and Gary "U.S." Bonds playing Saxophone's and flute. He currently uses his musical talents to cowrite songs with partner Ann, recording and producing them in his home studio. Phil continues to play jazz gigs in the San Francisco Bay area and is available for recording gigs as well."It is so cool to bring my talents and experience together, it keeps the world of music opening wider and wider."
We have two cd's of original music with the band Caravan; Symphony of Stars and The Great Dreamer. Look for them in iTunes.
Interested in using a song for your project? Contact us, we'll make it easy. If you're looking for something else, give us a call.
Husband and wife songwriting team, we live in a log cabin in Bonny Doon, California. We write songs, play music, garden, hang out with friends and family and have as much fun as possible. We'd love to work with you.